Intro Special New Client Promo – $ 80 HR – Mon – Fri Only – save $ 45 + Memorial Day
Deals are valid for a limited time only. PRO Massage reserves the right to modify or cancel deals at any time.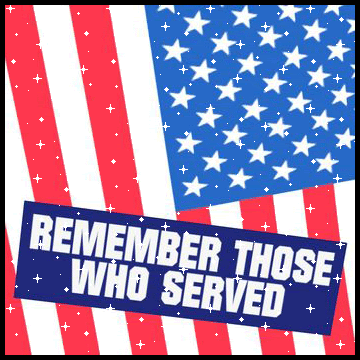 "Many studies indicate that more frequent and more intense involvement in combat operations increases the risk of developing chronic PTSD and associated mental health problems," reads a statement on the Web site of the U.S. Department of Veterans Affairs. "Initial evidence indicates that combat operations in Iraq are very intense. Soldiers in Iraq are at risk of being killed or wounded themselves, are likely to have witnessed the suffering of others, and may have participated in killing or wounding others as part of combat operations. All of these activities have a demonstrated association with the development of PTSD."
The site (www.rehab.research.va.gov) contains numerous short articles on massage therapy and additional types of body therapies, as well as on chronic pain and PTSD. Topics include:
Massage therapy as a non-pharmacological intervention for chronic pain;

Massage and bodywork as complementary therapies for vets with HIV/AIDS;
Medical Massage for Veterans with Post Traumatic Stress Disorder
more info at:
Post-Traumatic Stress Disorder (PTSD)
Healing Post-Traumatic Stress Disorder
The Therapeutic Relationship in Post Traumatic Stress Disorder (PDSD)
Post Traumatic Stress Disorder, or PTSD, is a real and devastating cycle that is being fielded by an increasing number of healthcare professionals. Bodyworkers are often sought by people caught in this cycle. Massage therapists can provide the technique, care, and support needed for PTSD healing to occur.
A growing awareness is emerging among massage therapists and other healthcare workers that traumatic experiences are widespread. It is very common for people who have been traumatized to develop medical and psychological symptoms associated with their experience. People who experience or witness life-threatening events such as military combat, natural disasters, terrorist incidents, serious accidents, or violent personal assaults often re-live these experiences over and over again. This can occur through:
• Nightmares
• Flashbacks
• Difficulty sleeping
• Feelings of detachment or estrangement
• Development of physical pain from the mental/emotional impact of the event
see the rest of this article at The Therapeutic Relationship in Post Traumatic Stress Disorder
*Disclaimer: This information is not intended to be a substitute for professional medical advice. You should not use this information to diagnose or treat a health problem or disease without consulting with a qualified healthcare provider.
Please consult your healthcare provider with any questions or concerns you may have regarding your condition.
The information provided is for educational purposes only and is not intended as a diagnosis, treatment, or prescription of any kind. The decision to use, or not to use, any information is the sole responsibility of the reader. These statements are not expressions of legal opinion relative to the scope of practice, medical diagnosis, or medical advice, nor do they represent an endorsement of any product, company, or specific massage therapy technique, modality, or approach. All trademarks, registered trademarks, brand names, registered brand names, logos, and company logos referenced in this post are the property of their owners.